In today's world, businesses need to actively find ways to reduce their CO2 emissions and going electric is one of the best ways to cut your carbon footprint and help prepare your business for a low carbon future.
We believe the time is now to go electric, which is why we have a full portfolio of electric powered equipment, including reachstackers. We understand that this change is new to many of you which is why we have created a Shifting to electric? your questions answered" webinar.
We will answer the most burning questions about going electric:
How will charging time impact my operations?
What is the performance and lifetime of high capacity Li-Ion batteries?
What will the actual CO2 reduction be, by going electric?
It is impossible to a have a low total cost of ownership of electric equipment due to the high battery cost.
Watch the webinar by filling the form on this page. What are you waiting for?
Your webinar hosts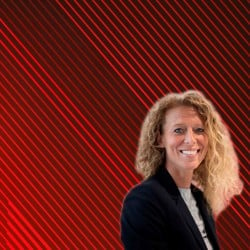 Mette Kjems Baerentzen, Product Portfolio Manager, Counterbalanced Container Handlers, Kalmar

Mette Kjems Bærentzen is responsible for the development of Kalmar's portfolio of Reachstackers and Empty Container Handlers.
Mette has worked at Kalmar for five years focusing on a broad scope of development initiatives of counterbalanced container handlers including digitalisation, electrification and automation. She has 20 years of experience in both technical and digital product development as well as business development.

Mette has a Master of Engineering degree (M. Eng) from Technical University of Denmark (DTU) and a Bachelor of International Marketing from Copenhagen Business School.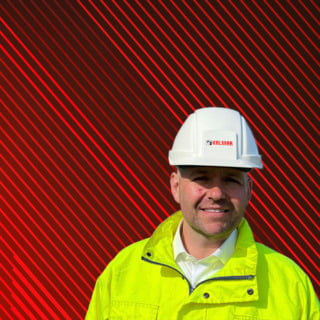 Tobias Zink, Sales Manager, Kalmar Germany
Tobias is Sales Manager for Germany and has been employed by Kalmar in Hamburg since 2018. For the previous 20 years of his career Tobias's focus was logistics, specialising in heavy trucks. After completing his apprenticeship as a service technician and further training as a sales representative,
Tobias worked for several years as Head of Service at a Hamburg industrial truck manufacturer. With the change to a service provider within the Port of Hamburg, his experience had expanded to include reachstackers and empty container handling equipment. In 2018, there was then the opportunity to join the team as Kalmar Sales Manager for Northern, Eastern and Central Germany which he readily took.